EnduroSat`s Founder & CEO Raycho Raychev was a keynote speaker in one of the most influential digital technology events in Southeast Europe – Digitalk 2021: Next is Now.
The conference lineup consists of global business leaders, founders, investors and digital entrepreneurs. More than 2500 people attend the event every year, representing the most active startups and digital professionals from the region.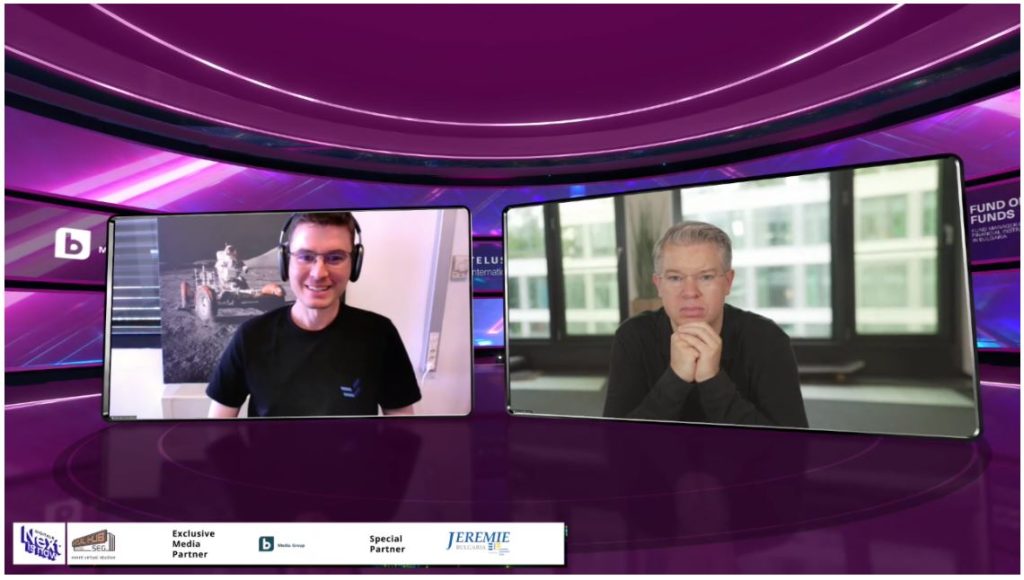 Raycho Raychev and Frank Thelen (Founder and CEO of Freitgeist Capital) held an interesting conversation about Europe's path to growth and what`s next.
We want to break the barrier of space being unavailable for many companies and organizations. We had to go to the market early on and create a lot of innovations.
We have our first Shared Satellite missions and we can't wait to see the positive impact that our customers' data will generate.
– Raycho Raychev Founder & CEO, EnduroSat
Learn more about our Shared Sat Service and the upcoming missions here.