We are honored to welcome Kevin O'Connell at EnduroSat! He is joining as Advisory Board Member and will guide us in our mission to deploy the next generation space infrastructure.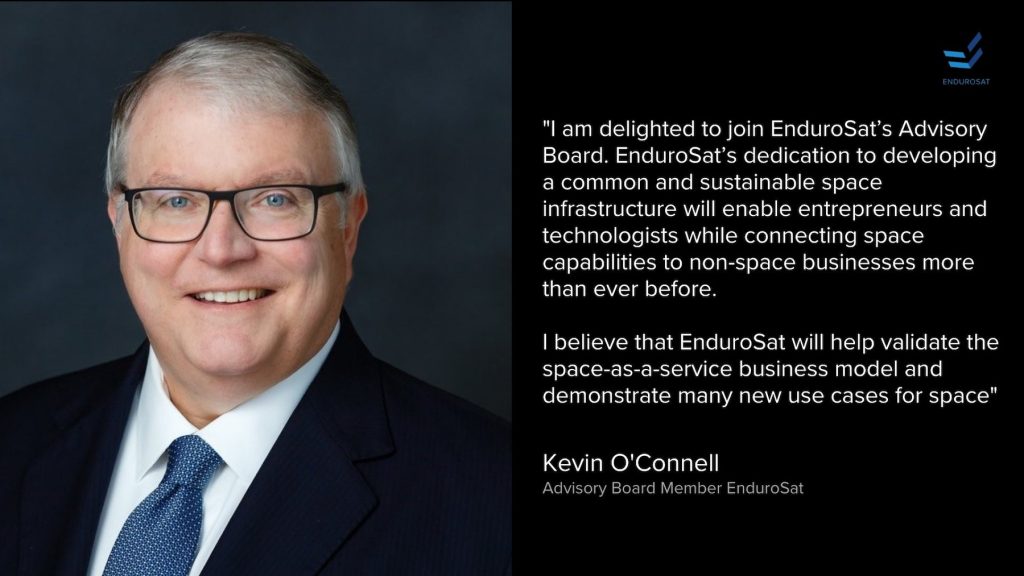 Kevin has an impressive career spanning over 35 years. He has been working with and advising the U.S. government, research organizations and private space businesses. Kevin is also a successful entrepreneur, business leader and an inspiring space visionary.
He served as the Director of the Office of Space Commerce at the US Department of Commerce. Prior to that assignment, Kevin held several positions within the US national security and research communities, including on the National Security Council and in the Office of the Vice President.