We are honored and excited to welcome onboard Dr. Jan Wörner! He is joining EnduroSat's Advisory Board to help us in scaling our game-changing space service.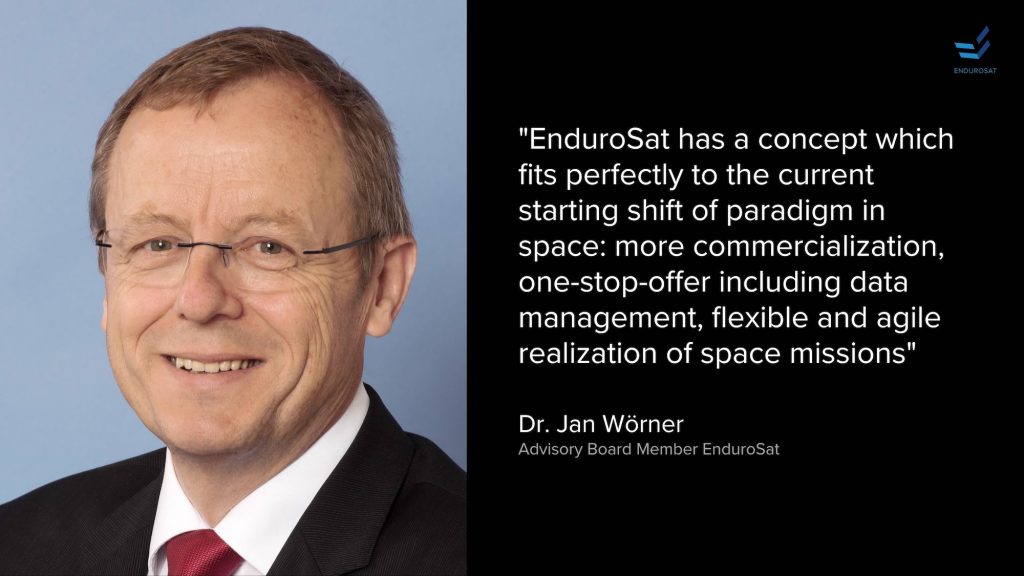 Dr. Wörner's space career spans over several decades. He has served as chairman of the executive board of the DLR (German Aerospace Center) from 2007 until 2015. In 2015, he succeeded Jean-Jacques Dordain as Director General of the European Space Agency, where he served until 2021.
During his impressive career, Dr. Wörner has been awarded numerous prizes including Federal Cross of Merit (Officer's Cross, 1st class) for his continuous efforts regarding the next generation of scientists, as well as the honors of Knight of the French Légion d'Honneur.
We'll keep working toward our vision that Space can be universally accessible. Ensuring affordable access to space data ensures a better future. It is a great honor to have Dr. Wörner onboard. We have much to learn from his vast experience and we cannot wait to see the results of our common efforts in the coming years. Ad Astra!
Raycho Raychev, CEO EnduroSat