EnduroSat`s Founder and CEO Raycho Raychev participated in The Three Seas Initiative (3SI), platform under the patronage of Rumen Radev, President of the Republic of Bulgaria.
The initiative supports the accelerated economic development and enhanced intra-regional and cross-border cooperation and connectivity among 12 EU member states, bordering the Baltic, the Adriatic, and the Black Sea.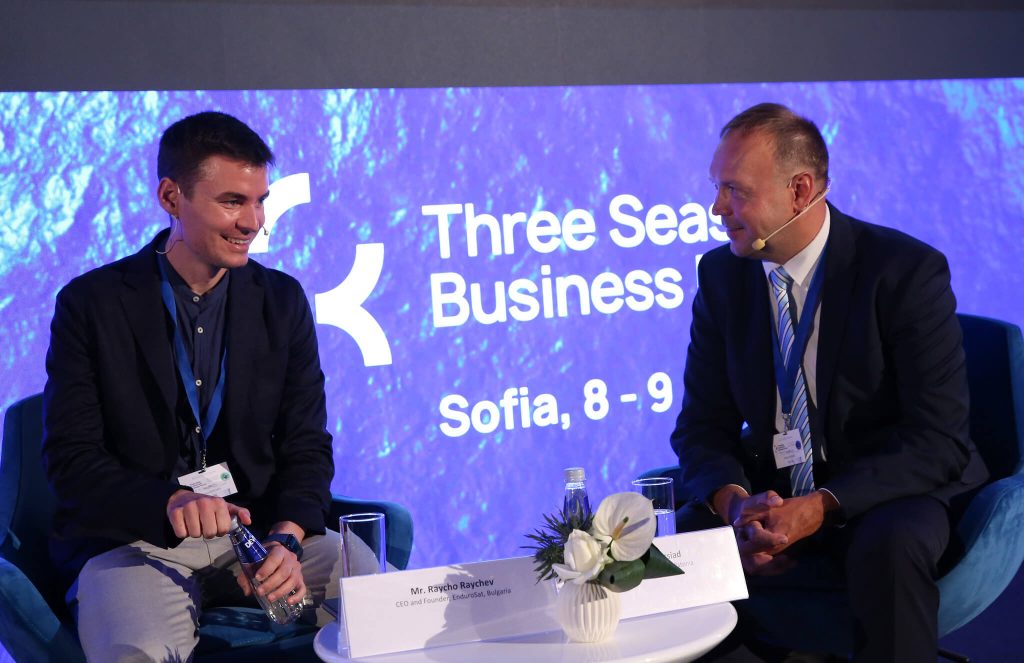 We should think hopefully these countries can upgrade and integrate this infrastructure together. To do so it will require huge efforts in terms of logistics, in terms of legal, in terms of technology, in terms of general integration, money, of course, but more than anything else we need time. On top of that we need to have our own capability as a region, The Space sector is becoming extremely important for every functioning economy on the planet. Without a Space pillar the future of integrated infrastructure and innovation looks like a mirage.
Raycho Raychev, Founder & CEO, EnduroSat