We are thrilled to announce that Hypernova Space Technologies has signed with EnduroSat to fly their first thruster mission on our 6U CubeSat platform. The mission is flying on a SpaceX Falcon 9 rideshare launch in December 2021.
Hypernova is the world's only commercial electric propulsion designed for in-situ resource utilization. Hypernova's thrusters will use fuel found on Earth today, the Moon tomorrow, and asteroids within our lifetime.
More details about the upcoming launch here: https://spacenews.com/momentus-endurosat-contract/.
Hypernova is proud to partner with EnduroSat on their Shared Sat service. Professional, knowledgeable and efficient! We're excited to work with them towards redefining space capabilities for small satellites.
– Jonathan Lun, CEO (Hypernova)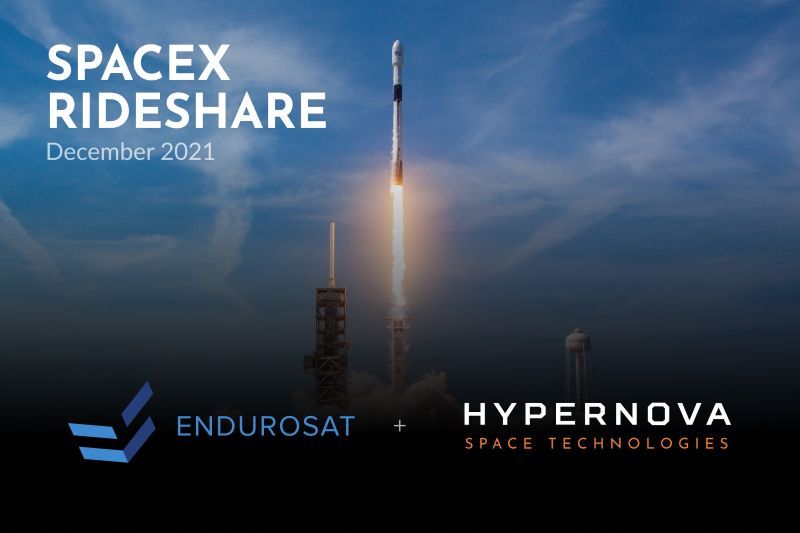 We are thrilled to offer streamlined access to Space for innovative start-ups such as Hypernova – Space is closer than you think!
– Victor Danchev, Mission Manager (EnduroSat)