"Operation Get It Up" is Magdrive's first space flight, an in-orbit demonstration of a high-power electric plasma thruster.
It is scheduled to launch in December 2022 on Platform-2.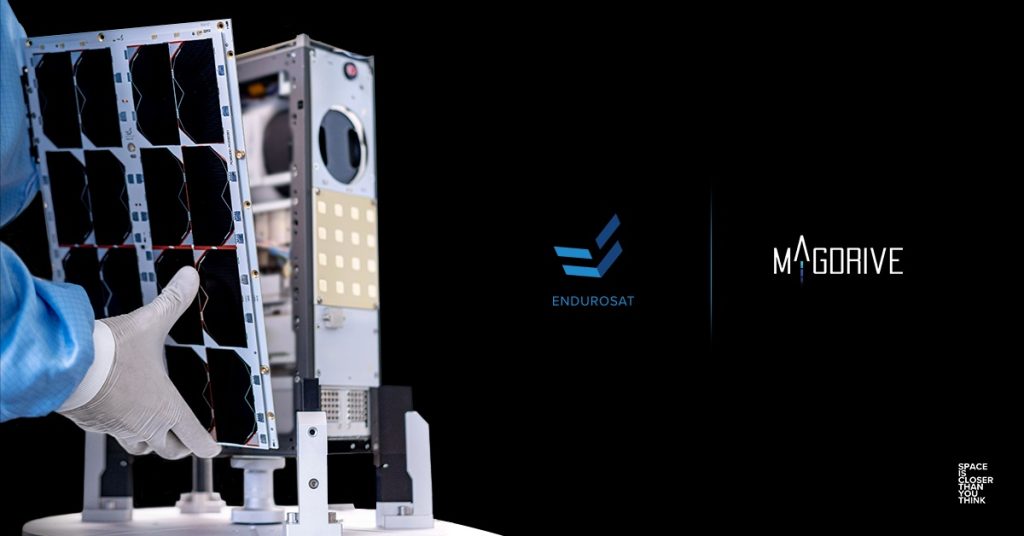 EnduroSat proudly supports the in-orbit validation of Magdrive's next-gen propulsion system, which uses metal propellent to create a high-energy plasma.
The Magdrive Nano is expected to generate thrust an order of magnitude higher than other similar-sized electric propulsion systems.
The upcoming Shared Sat mission is fully booked and hosts multiple payloads simultaneously, resulting in unique sustainable, and streamlined space operations.
"Operation Get It Up" is Magdrive's first flight, with a demonstration of our complete power system. But it represents a lot more, it's a real show of what our team is capable of and how fast we have developed our technology. A huge thanks to the Magdrive team for all their hard work, and to everyone at EnduroSat who has given their time to make this possible!
Mark Stokes, Co-Founder & CEO of Magdrive
We are excited to test this new propulsion system and looking forward to the data and the first results. Better propulsion will ensure much safer orbital operations and we are looking forward to supporting winner technologies in this field.
Raycho Raychev, Founder & CEO of EnduroSat