EnduroSat won the Super Star 2021 award by BeamUp Lab.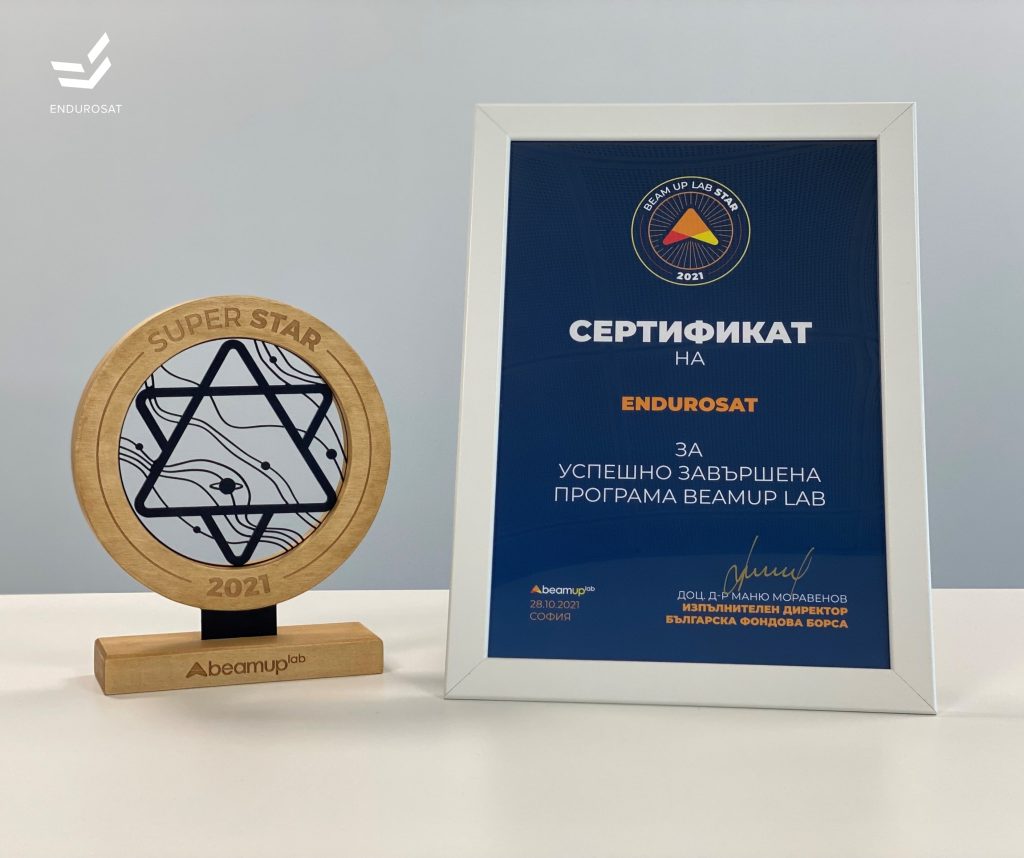 The initiative is by Bulgarian Stock Exchange under the auspices of the Ministry of Finance implemented in partnership with the Fund of Funds, the Bulgarian Development Bank, the European Bank for Reconstruction and Development, the Bulgarian Association of Licensed Investment Intermediaries, and the Bulgarian Startup Association.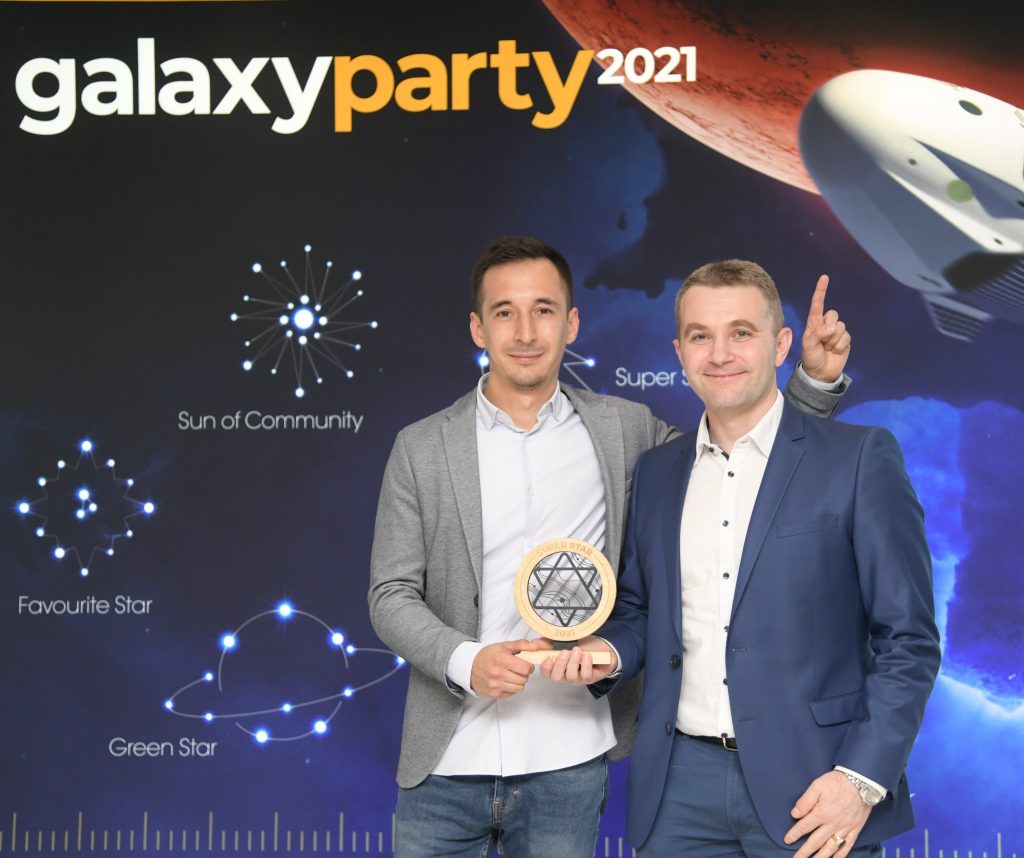 The award is given according to EnduroSat`s performance during the year, in addition to the professional analysis and expertise of the program partners, at a special ceremony Galaxy Party 2021.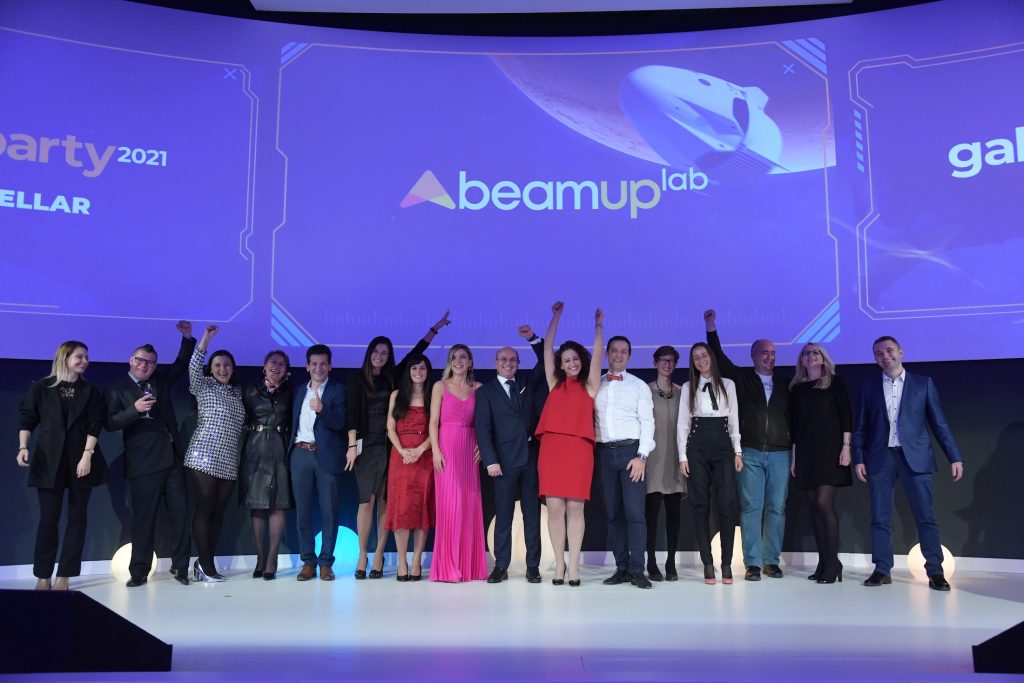 We are grateful for the recognition from BeamUP lab and the Bulgarian Stock Exchange.
Big thank you to the organizers and good luck to all the participants!