EnduroSat continues its mission to offer streamlined space data service and in-orbit operations. As part of the future missions, the company signed extended space service contract, based on its software-defined NanoSats, with Mission Space, next-gen provider of high-precision space weather monitoring.
The long-term commercial partnership includes the deployment of constellation of sensors for monitoring of space weather in LEO.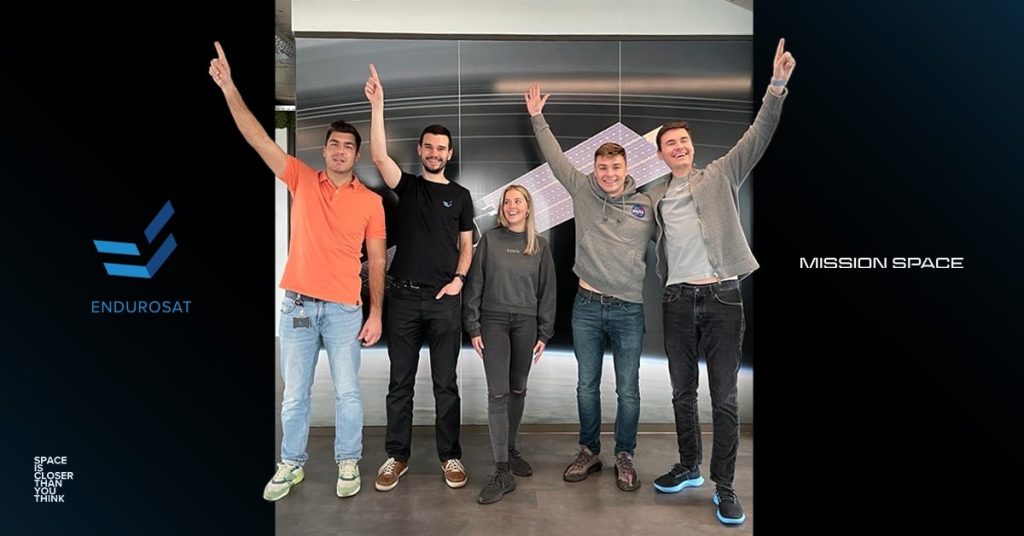 EnduroSat will be hosting and operating Mission Space's payloads, focused on in-situ measurements, targeting mainly the near-Earth magnetic and solar wind conditions and highly energetic particle streams from interplanetary shocks and the Sun.
The agreement includes the launching and operating of 24 payloads that will form the complete the constellation infrastructure for space weather monitoring.
EnduroSat will also become Mission Space's major anchor customer by procuring space weather analytics to enhance its on-orbit operations, quantify space weather risks, and develop and implement proper mitigation strategies to avoid space radiation effects on EnduroSat onboard systems and satellites.
We are proud to support Mission Space in creating the first commercial space weather data collecting infrastructure. Generating and analyzing dynamically space weather data from orbit will have a paradigm effect on improving commercial and exploration missions' success rate and reliability. It will empower timely and informed decisions regarding every next mission`s operations. EnduroSat is looking forward to deploying this unique space weather infrastructure in orbit and working closely with Mission Space toward building their own success story in the coming years. The partnership is another milestone for EnduroSat' Shared Satellite Service, enabling customers to fly multiple sensors in LEO in a significantly more sustainable way, sharing the satellite resources and limiting the number of required launches and satellites.
Raycho Raychev, Founder & CEO of EnduroSat
At Mission Space, we are excited to have a long-term partner with the needed expertise in satellites designing, building, and operating to set up our LEO-based space weather data collecting infrastructure. EnduroSat is very flexible when it comes to integrating and operating our unique radiation particle-measuring payloads. Working with EnduroSat allows us to focus on our core expertise – space weather data analytics services and having them as our anchor customer is crucial for Mission Space to quantify the space weather risks on onboard systems and develop better mitigation strategies for satellites
Artem Axelrod, COO of Mission Space