During the world's largest space sector fair – International Astronautical Congress 2021 – held in Dubai, the Polish company Creotech Instruments S.A. and EnduroSat signed an agreement that initiates cooperation between both entities.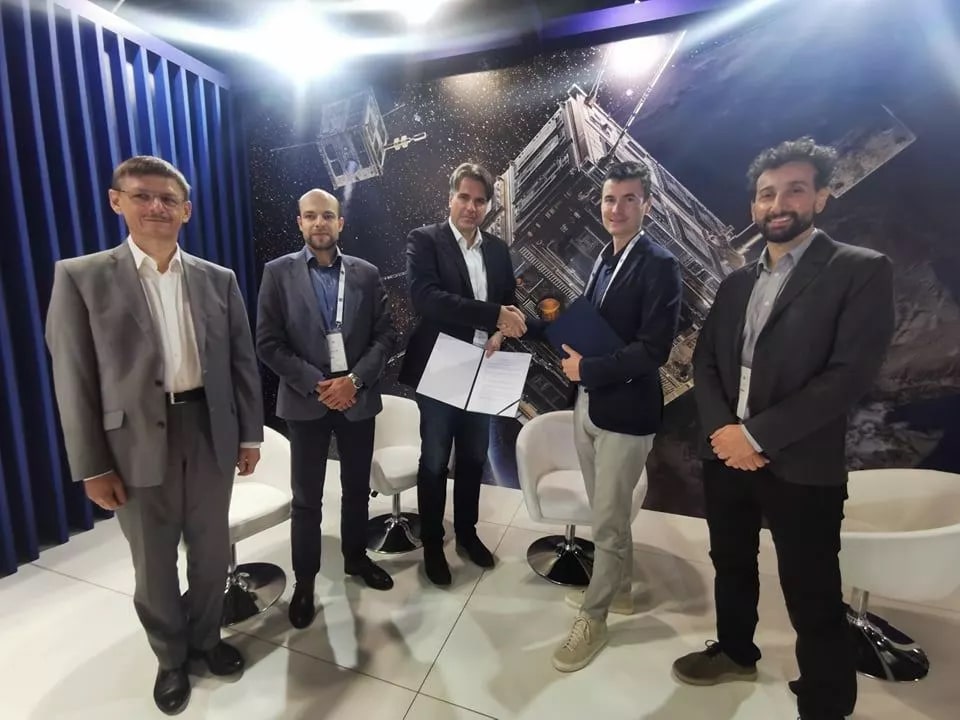 Creotech Instruments specializes in the design, production and integration of microsatellites in the mass range from 10 to 60 kg and based on the SpaceVPX standard. EnduroSat designs, builds and operates nanosats for commercial, science and exploration missions. Considering the multiple standards and the different scales of the satellites, Creotech and EnduroSat decided to proceed with the partnership and to offer additional space services and products to the EU market.
According to the agreement, Creotech will include EnduroSat's NanoSats in its product portfolio and will offer them to its customers, while EnduroSat will include Creotech's microsatellites to its future market propositions.
For some time, we have been actively looking for business partners with whom we will be able to expand and supplement the portfolio of products already offered or developed by Creotech Instruments. The efforts of our engineers since 2017 have been focused on the preparation of the HyperSat family of satellites, which are based on the SpaceVPX standard. These products cover the mass range of the satellites between 10 and 60 kg. With the signed agreement with EnduroSat, it will be possible to expand the portfolio of our products to the class of nanosats, even as small as 1 kg. We also believe that the introduction of the HyperSat satellite platform as a synergetic option to EnduroSat will allow us to reach new customers with our product.
Grzegorz Brona, CEO of Creotech Instruments S.A.
"We are happy to begin this new cooperation on European level. I hope that it will open new market options for both companies. As part of the cooperation, we will explore joint opportunities for new projects under the programs of the European Space Agency and EU Commission.
Raycho Raychev, Founder & CEO of EnduroSat.