We are proud and humbled to be acknowledged by the Karman Project for our accomplishments for the betterment of the space sector, as our Founder & CEO Raycho Raychev is selected for the Global Space Leaders Fellowship of 2023.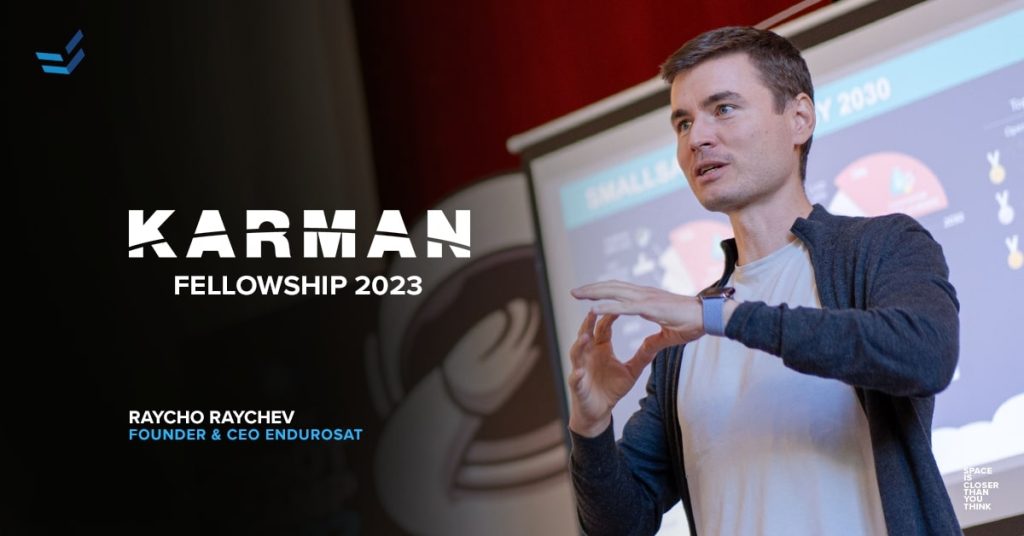 The Karman fellowship has established a dynamic environment for young and experienced leaders in the space sector who are creating a better future for space technology and exploration. Cooperation in space is the only way to proceed as a species. We hope that with the efforts of EnduroSat and our academic programs, we are contributing in a tangible way to the development of space as a common environment and as a pan-global initiative.
Raycho Raychev, Founder & CEO EnduroSat
The 15 Fellows of 2023 represent 12 nationalities and six continents and join a growing network of influential Karman Alumni – including 45 Fellows and over 100 top-shortlisted 'Karman Pioneers' from previous promotions – coming from the cultural, venture capital, research, space agency, and industry sectors alike.
These are the people shaping the technologies and roadmaps for exploration, education, medicine, climate policy, and other time-critical topics for humanity
Hannah Ashford, Managing Director of The Karman Project. "How they do it matters."